What is the best case for your iPhone 13, iPhone 13 Pro or iPhone 13 Pro Max?
We've tested hundreds of iPhone 13 cases for style, protection, and value for money.
These are the best iPhone 13 cases you can buy from trustworthy brands in 2023. Let's get started!
Dropguys wins the best overall iPhone case in 2022 due to the incredible protection that is backed up by their remarkable 100% money-back guarantee.
This means if anything happens to your iPhone while inside their case, they will give you a 100% refund. That puts Dropguys in a league of its own in terms of value for money, but let's move on to the design of the case.
The stunning iPhone 13 case features patented drop-protection technology which has been tested on marble surfaces from 3 meters (10ft). The slim body feels nice and secure in the hand while the clear material shows off the natural beauty of the iPhone.
The exceptional design, build quality, and lifetime protection guarantee combine to make Dropguys the best overall case for iPhone 13 Mini, iPhone 13, iPhone 13 Pro, and iPhone 13 Pro Max in 2022.
Rating: 9.5 /10
Price: $49.99 $30 (their Black Friday sale is live)
Buy from: www.dropguys.com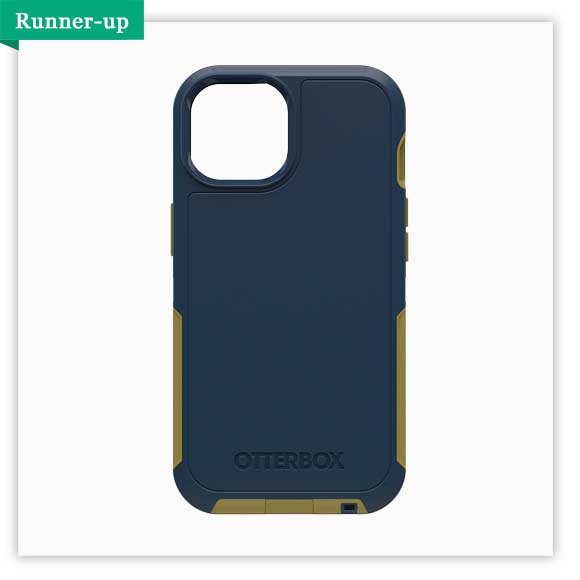 Runner-up: Otterbox
If our top pick is sold or you prefer a heavier/chunkier case for your iPhone 13, consider Otterbox.
While it doesn't come with the same peace of mind and is almost twice as expensive, Otterbox is one of the most trusted heavy-duty brands.
Rating: 8.4 /10
Price: $79.95
Buy from: www.otterbox.com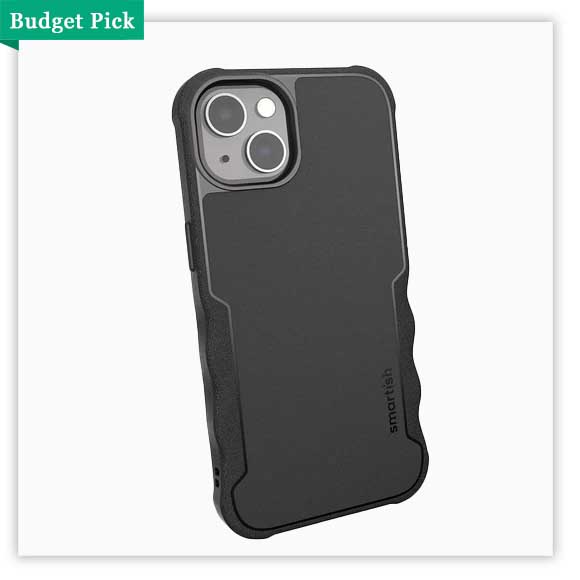 Budget pick: Smartish
If you're looking for a cheap iPhone case that will do a job, then Smartish is a solid option.
The Gripzilla case boasts textured sides to prevent drops and has a no-nonsense approach to design.
Rating: 8.2 /10
Price: $24.99
Buy from: www.smartish.com
Also great: Nomad, $79.95
The best leather case for the iPhone 13 is made by Nomad. The only downside is the price. It is almost $80.
To justify the price, they use high-quality Horween leather that will age nicely over time. The case also has space for three credit cards. Be sure to use a screen protector to avoid micro-scratches from the raised numbers on the screen.
Rating: 7.9 /10
Price: $79.95
Buy from: www.nomadgoods.com
The best of the rest…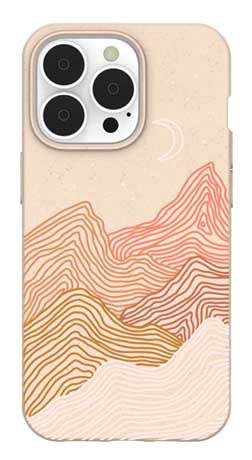 Pela, $49.95
If you're willing to compromise on protection a little in exchange for a case that is bio-degradable, then Pela might be suitable for you.
The iPhone 13 case is available in a wide variety of colors. It can be disposed of responsibly in a compost heap when you're ready to upgrade to a new phone.
Rating: 7.4 /10
Price: $49.95
Buy from: www.pelacase.com
Casetify, $79.99
While it's expensive and doesn't come with any guarantee, Casetify is the go-to brand for customization.
Their options are almost limitless, you can even have your name or initials on the case.
The considerable downside is the shipping times. They ship from Hong Kong so it can take up to 3 weeks for your package to arrive.
Rating: 6.9 /10
Price: $70.00
Buy from: www.casetify.com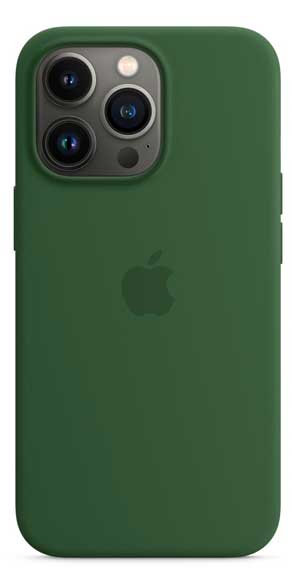 Apple, $49
If you prefer official Apple accessories, you're in luck because Apple's range of silicon iPhone cases is simple and elegant.
The only downside is the price is expensive for a silicon case which doesn't offer the best protection if you drop your phone.
Rating: 6.7 /10
Price: $49
Buy from: www.apple.com