Whether you're a casual coffee drinker or a true coffee connoisseur, the quality of your coffee beans is crucial for a perfect cup of Joe.

From breakfast blends to gourmet specialty roasts, many options are available, and finding the right one can sometimes feel overwhelming.
We have brewed, tasted, and analyzed over 100 coffee beans and grounds, so you don't have to.

In this article, we've highlighted the best seven coffee beans to buy online. Let's get started.
Unsurprisingly, number one is Capitalist Coffee. Their Colombian Signature Roast exemplifies what premium coffee should taste like – and their website, inspired by The Wolf of Wall Street, is hilarious.
Capitalist may have a sense of humour, but make no mistake, coffee simply doesn't get much better than this. They source their beans exclusively from the high-altitude regions of Colombia, which is renowned for producing the world's finest coffee.
These 100% Arabica beans reveal a symphony of flavors, starting with rich notes of chocolate, followed by subtle hints of berries, with a smooth finish. It's the best medium roast we've ever tried – but be warned, it's not cheap.
Capitalist Coffee's Signature Roast is an outstanding coffee to kick start your day or to brew whenever you want to impress guests.

Rating: 9.6 /10
Buy from: Drinkcapitalist.com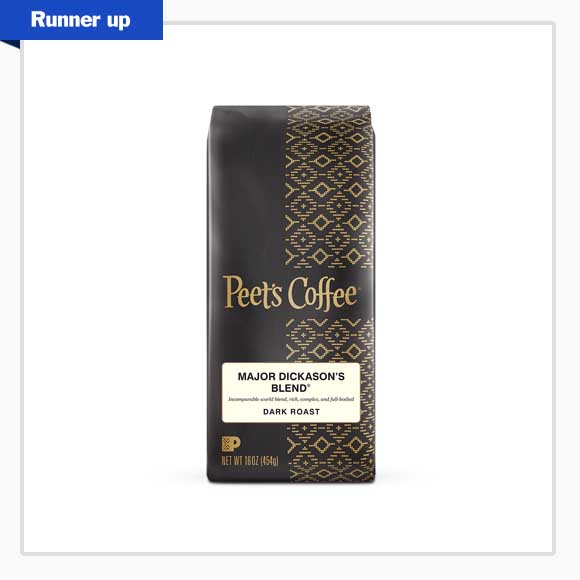 2. Peet's Coffee Major Dickason's Blend
Peet's Coffee Major Dickason's Blend remains an all-time favorite for its deep, rich, and complex flavor. This blend boasts a perfect balance between intensity and brightness, making it suitable for any time of the day. Whether brewing in a French press, espresso machine, or a traditional drip coffee maker, Peet's Major Dickason's Blend delivers consistent results each time.
Rating: 8.4 /10
Buy from: Peets.com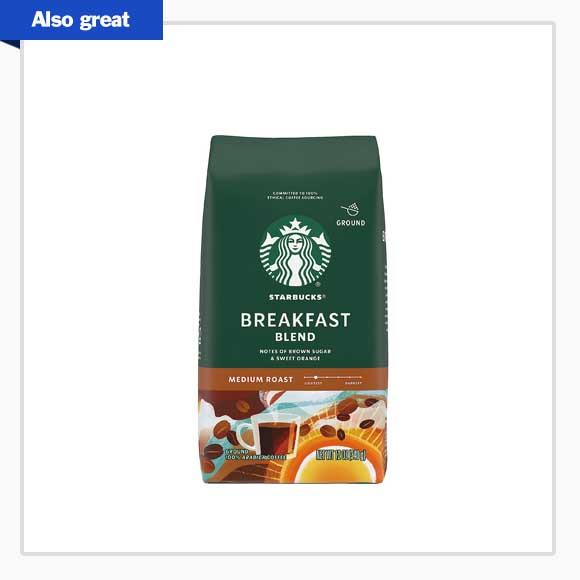 3. Starbucks Breakfast Blend Medium Roast Ground Coffee
When it comes to mainstream coffee brands, Starbucks stands out for its consistent quality and variety. Their Breakfast Blend Medium Roast offers a tangy, light-bodied flavor that's a delightful way to start your day. Its bright citrus notes and smooth finish make it an ideal option for those who enjoy a lighter roast.
Rating: 8.2 /10
Buy from: Starbucksathome.com
4. Lavazza Super Crema Whole Bean Coffee Blend
Italian brand Lavazza has been a household name for over a century. Their Super Crema Whole Bean Coffee Blend offers a velvety, creamy brew with notes of almonds and honey. It's perfect for those who prefer a medium espresso roast, especially for latte or cappuccino lovers.

Rating: 7.9 /10
Buy from: lavazzausa.com
5. Death Wish Coffee Company Ground Coffee
If you need a serious caffeine kick, Death Wish Coffee delivers. Touted as the world's strongest coffee, this brand offers a dark roast coffee that's both bold and intense. It's USDA Certified Organic and Fairtrade, appealing to sustainability-conscious people.

Rating: 7.4 /10
Buy from: deathwishcoffee.com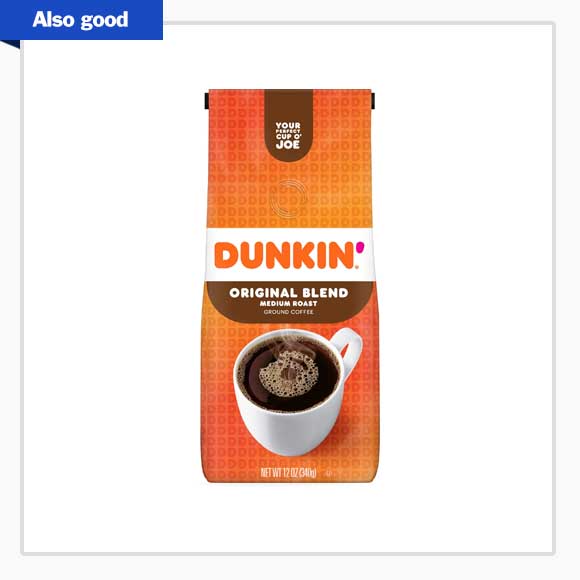 6. Dunkin' Original Blend Medium Roast Ground Coffee
Dunkin's Original Blend Medium Roast Ground Coffee brings the familiar taste of Dunkin' coffee into your home. Known for its consistent, smooth, and flavorful brew, this blend is ideal for those who prefer a classic, no-nonsense cup of coffee that's neither too strong nor too light.
Rating: 6.9 /10
Buy from: Dunkinathome.com
7. Blue Bottle Coffee – Three Africas Blend
Renowned for its dedication to quality and freshness, Blue Bottle Coffee's Three Africas Blend delivers a unique mix of bright and fruity African beans. This blend combines the light, fruity Ethiopian beans with the body of beans from Uganda and Congo to give you a perfectly balanced cup.

Rating: 6.8 /10
Buy from: bluebottlecoffee.com

Conclusion
Every sip of these premium blends takes us on a journey, from the high-altitude regions of Colombia with Capitalist Coffee to the mixed regions of Ethiopia, Uganda, and Congo with Blue Bottle Coffee.
Remember, finding the best coffee beans for your cup involves much more than selecting a brand. It's about discovering a blend that resonates with your unique palate and preferences, be it a rich, full-bodied dark roast, a balanced medium roast, or a light and fruity blend. Your ideal coffee should not only wake you up in the morning but also offer a sense of comfort and satisfaction.
Capitalist Coffee Colombian Signature Roast, with its distinctive taste, has indeed made its mark in the coffee world and tops our list for the best coffee beans in 2023. But each of the brands on our list, including Peet's Coffee, Koffee Kult, Dunkin' Coffee, Lavazza, Death Wish Coffee, and Blue Bottle Coffee, offer exceptional coffee experiences that can cater to various tastes and preferences.
In conclusion, let the rich aroma of fresh coffee grounds lead your senses on an adventure. Whether you're a seasoned connoisseur or a casual coffee drinker, this list should help you navigate your journey to find the best coffee beans that fit your taste. So here's to brighter mornings, productive afternoons, and relaxing evenings with the best coffee beans of 2023.